Sunday School
At TBC, we offer Sunday School classes every Sunday morning at 9:15 a.m. for all ages. Our Sunday School classes provide a time of group Bible study and fellowship.



Our Adult groups use Explore the Bible curriculum which digs into a book of the Bible each quarter. They meet each Sunday morning at 9:15 am for fellowship and study of God's word.
Adults – 3rd Floor – Michael Awbrey, Mark Brown, & Paul Donahoe
Men – Fellowship Hall – Ron Brown & Jack Hook
Ladies – Fireplace Room – Kathy Brown
Table Talk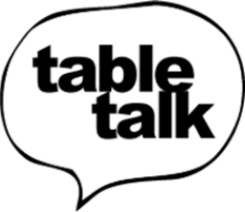 Each Wednesday during the school year at 5:15 p.m. We share a lite meal together and spend time studying God's word. All are welcome.
Fellowship Groups
We have fellowship groups for different ages and stages that meet regularly.
Homebuilders – College, Starting a family, and/or children in the home
Energizers – Senior adults
Ladies Bible Study
Ladies Bible Study meets year round. Contact the church office for time and location.
Men's Bible Study
Men's Bible Study meets during the Fall and Spring. Contact the church office for time and location.
Tremont Baptist Women
Tremont Baptist Women is a time of fellowship for all the ladies of the church. TBW meets on the first Wednesday of the month at 9 a.m.